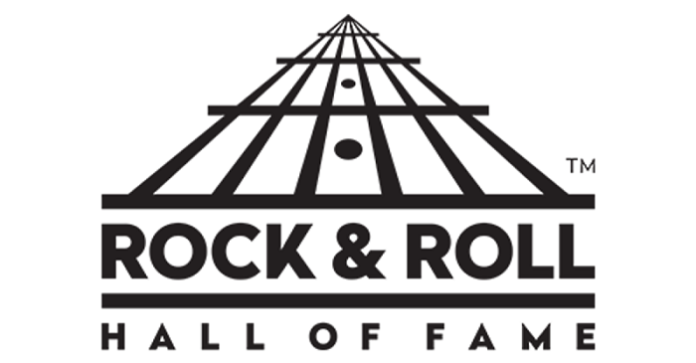 Featuring Fitz and the Tantrums; The Breeders; Grandmaster Flash and much more
The popular Rock Hall Live Powered by PNC returns
https://www.rockhall.com/summer-live-music
CLEVELAND (April 26, 2023) – The Breeders, Fitz and the Tantrums, Grandmaster Flash and more will rock the Rock & Roll Hall of Fame's highly anticipated summer concert series, Rock Hall Live Powered by PNC, this summer! The series is set to welcome a wide variety of established and emerging artists in various formats throughout the summer.
Concerts will take place on the outdoor PNC stage located at the Union Home Mortgage Plaza from July through September with other community events leading up to the shows starting in June. Go to rockhall.com to check out all the great shows you can catch and grab your tickets now, along with a pass that'll be your best value for seeing shows and taking in the Museum, which offers summer hours in July and August (daily 10 a.m. to 5 p.m. and open until 8 p.m. on Thursdays, Fridays and Saturdays).  
"Live music outdoors at the lakefront is the perfect combination! We look forward to delivering an incredible lineup of artists this summer," said Greg Harris, president & CEO, Rock & Roll Hall of Fame. "We appreciate PNC's generous support in bringing these amazing community concerts to life." 
Rock Hall Live Powered by PNC is one of several important community engagement and educational initiatives supported by PNC Bank under a multi-year agreement.  
"For more than 25 years, we have seen firsthand how the power of music can inspire and engage visitors, students and communities, all while generating hundreds of millions of dollars in annual economic impact for the region," said Pat Pastore, PNC regional president for Cleveland. "As a national main street bank, PNC believes that music is storytelling and creates a connection that is special. Our support of Rock Hall Live Powered by PNC allows Clevelanders across the city to experience this connection."
Stop by on Thursday evenings for free Happy Hours and Live & Local shows featuring homegrown talent. In July and August, enjoy Friday night concerts with nationally touring artists. Lunch By the Lake acoustic sets return on select Thursday through Sunday afternoons. 
Fans can enjoy a beer garden with food and beverage trucks, the seasonal addition of Johnny Cash's J.C. Unit One tour bus, outdoor seating, pet friendly areas, and free motorcycle parking. 
Additionally, there will be a variety of other events throughout the season that include our rebranded "Artist in Residence" program, formerly known as Resident Rockers, that focuses on up-and-coming musicians from across the Northeast Ohio area. During their summer with us, the artists perform regularly on our plaza, spend time writing songs and developing their musical skills. Additionally, they meet with industry professionals from around the country to learn about all facets of the music business, including marketing, merchandising, copywriting and publishing, PR and more. By the end of the program they will have tangible tools and resources, along with improved skills, that they can take with them to move to the next level of their music careers.
Highlights of Rock Hall Live Powered by PNC are listed below. Shows and events will continue to be added throughout the summer. Visit rockhall.com for details. 
LIVE MUSIC ON THE PNC STAGE 
Thursdays, Fridays and Saturdays from 8-10 p.m. (July, August and September) 
Thursday night shows are free to the community and feature the best talent NEO has to offer on the big PNC stage. Tickets are limited so reserve yours early. Friday nights, touring bands are back on the PNC stage. Tickets range from $15 – $20. With an event plus ticket ($35-40), you can tour the Rock Hall before the show. Tickets are on sale now at rockhall.com.  
**CLICK ON LINKS BELOW FOR BAND BIOS** 
National Acts  
July 15             Lita Ford
July 22             Fitz and the Tantrums with Rett Madison  
July 28             Maggie Rose  
Aug. 18            Grandmaster Flash  
Aug. 19            Harley Bike Night / Heart By Heart featuring Steve Fossen and Michael Derosier of Heart 
Aug. 25            King Buffalo   
Sept. 7             The Breeders 
Local Acts
July 6                MOOKY and Wish Queen   
July 13              Public Squares and Napsack
July 20              Gluttons and ASSAULT   
July 27              The Monday Program  
Aug. 3               SubLiners and Clarence and the Beekeepers   
Aug. 10             Apostle Jones and Tobyraps   
Aug. 17             Mellowman Funk and C Level
Aug. 24             LILIEAE and DETENTION
Aug. 31             Falling Stars and Doug McKean and the Stuntmen   
HAPPY HOUR (July & August) 
Thursdays from 3:30-5:30 p.m. – Themed DJ Sets  
Fridays from 3:30-5:30 p.m. – Rock Hall Artist in Residence 
Free; Union Home Mortgage Plaza Beer Garden 
Enjoy food and beer truck specials and entertainment.  
LUNCH BY THE LAKE (July, August) 
Thursday & Saturday at noon – Rock Hall Artist in Residence  
Friday at Noon –Beatles set by The Mechanics, Rock Hall House band 
Sundays at Noon – Local buskers via ListenCLE 
Free; Union Home Mortgage Plaza Beer Garden 
Free acoustic performances by local artists and the Rock Hall's Artists in Residence, presented by the Kulas Foundation, returns to the beer garden for afternoon shows. Take in live music as you visit the museum or grab lunch from food and beverage trucks with plenty of picnic seating.  
COMMUNITY EVENTS (June – September)  
Rock the Block Free Community Days presented by the John P. Murphy Foundation 
Free; Union Home Mortgage Plaza 
June 1, 5-9 p.m. – Pride Rocks: A Celebration of Northeast Ohio's LGBTQ+ Arts & Culture 
Kicking off the "Pride in the CLE" weekend, in partnership with the LGBT Community Center of Greater Cleveland, event includes live music performances, local vendors and more! 
June 15, 5 p.m. – Juneteenth Gospel Performance & Panel 
In partnership with Cleveland's FreedomFest, the Rock Hall will celebrate and honor Juneteenth with a performance and panel discussion on how gospel is a vital part of the roots of rock & roll.    
June 24, 10 a.m. – 2 p.m. – FAM JAM 
Annual family bash on the plaza will feature great music, fun activities and over a dozen community partners! 
Aug. 4, 6 p.m. - Red Hands Family Reunion 
Gospel centric event featuring an amazing line up of performances, culminating in the Red Hands gospel performance.  
Sept. 1, 6:30 p.m. – Believe in CLE Yoga 
10th annual Believe in CLE Yoga event with Inner Bliss Studios  
Sept. 9, Noon – 4 p.m. – Rock and Resilience  
Music has the power to help cope through life's challenges, such as addiction, trauma, mental health and more. Come together as a community to hear music and stories about triumphs and provide access to resources for those in need.  
Sept. 30, Noon – 4 p.m. – Hispanic Heritage Celebration 
Annual event brings together an inspiring group of performers and community organizations from Northeast Ohio to commemorate the richness of Hispanic culture and highlight Latin and Hispanic music, dance and art. 
OTHER EVENTS
June 22nd – Cleveland History Days Open House at the Library and Archives
July 6th – Refresh Collective Show
July 21st – Verses Fest with Cleveland Verses
August 26th – Artist in Residence Summer Showcase, supported by the Kulas Foundation
Yoga on the Plaza with Inner Bliss Studios on Mondays in June, July and August
Live shows with local and touring bands from School of Rock
The Rock & Roll Hall of Fame seeks to build long-lasting relationships with Cleveland community organizations, be a place for open dialogue, and embrace the economic, racial, ethnic, and gender diversity of Cleveland through events on-site and throughout the city.  These partnerships include large Rock the Block community days, one of kind co-curated programs, discounted ticket programs, and so much more! Learn more at rockhall.com/community-programs  
About PNC Bank: 
PNC Bank, National Association, is a member of The PNC Financial Services Group, Inc. (NYSE: PNC). PNC is one of the largest diversified financial services institutions in the United States, organized around its customers and communities for strong relationships and local delivery of retail and business banking including a full range of lending products; specialized services for corporations and government entities, including corporate banking, real estate finance and asset-based lending; wealth management and asset management. For information about PNC, visit www.pnc.com.
About the Rock & Roll Hall of Fame: 
Born from the collision of rhythm & blues, country, and gospel, rock & roll is a spirit that is inclusive and ever-changing. The Rock & Roll Hall of Fame celebrates the sound of youth culture and honors the artists whose music connects us all. We share stories of the people, events, and songs that shape our world through digital content, innovative exhibits, live music, engaging programs, and our annual Induction Ceremony. We intentionally foster a diverse, equitable, educational nonprofit Museum that encourages and embraces creativity and innovation. As a community leader, we value, empower, and respect all people. Join the millions who love rock & roll as much as you do. Visit us in Cleveland, Ohio or at rockhall.com and follow us on Facebook (@rockandrollhalloffame), Instagram (@rockhall), Twitter (@rockhall), TikTok (@RockHallFame), and YouTube (youtube.com/rockhall).