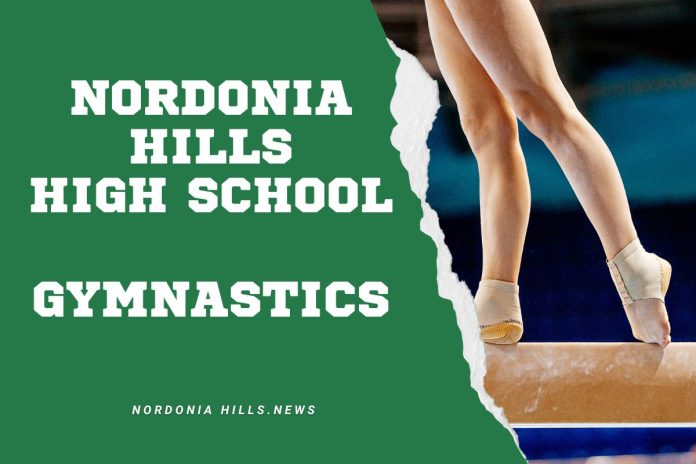 The girls gymnastics team at Nordonia High School is excited to begin a new season. Head coach Lex Stautihar has been working hard with the team to get them ready for the upcoming games.
Their goal is to make it to the state tournament in Columbus, so every step of the way will be exciting and difficult.
Coach Stautihar has laid out clear objectives for the season, and they are nothing short of ambitious. "The gymnastics team's goals for the season are to stay healthy and be strong contenders at the meets we attend. The ultimate goal would be to attend states down in Columbus!"
The Nordonia Gymnastics team is determined to stay healthy and fit while also getting ready to be one of the best teams at their future meets.
These big goals need to be carefully planned and carried out in order to be reached. Coach Stautihar lays out the strategy: "We plan on upgrading our routines and skills and making everything cleaner and more suitable for the needs of the individuals. We also plan on implementing tools like journaling and goal-setting to mentally help the girls prepare."
Mental toughness is just as important as physical ability, and that's something the gymnasts at Nordonia know all too well. Brooke Soder, a level 9 club gymnast, is a huge addition to the team this year.
"Brooke Soder has a lot of potential to make it to the States, as does the rest of the team." Together, Soder's knowledge and the team's commitment make a promising forecast for Nordonia Gymnastics's future.
All four gymnasts from last season are back to continue their journey to success, building on the knowledge they gained last year. As they train to improve their abilities and routines, with each athlete contributing their own particular talents to the team, this consistency will be invaluable.
The gymnastics season is almost here, with the opening bout set for December 28, 2023. These exciting beginnings will take place at Gym World Twinsburg, which is also home to Nordonia Gymnastics. The match will kick off at 1:00 PM and should be a great way to kick off their season.
Brought to you by: