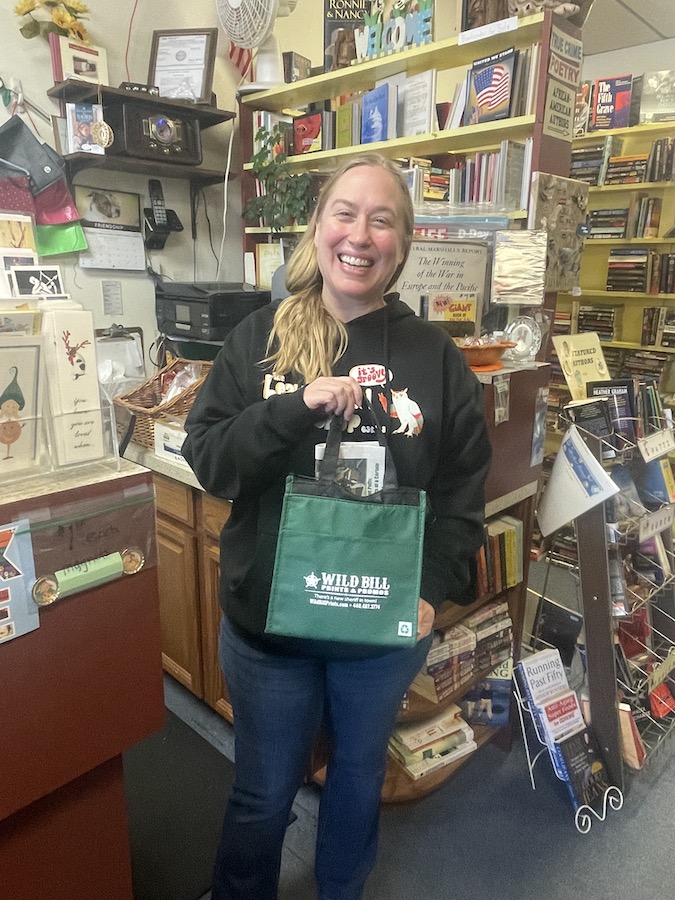 There is a new sheriff in Northfield's kingdom of the printed – and her name is Kate Schlademan.
Schlademan and her fiancé, Wes Hilton, who both live in Hudson, purchased The Book Shelf, 152 East Aurora Road August 1, and reopened it as the Thrifty Owl.
The name is an homage to Schlademan's Learned Owl Book Shop, on N. Main Street in Hudson.
"I had been considering a second location for some time now," Schlademan said. "I just hadn't found the right space or had been able to do it, really."
However, when Schlademan heard about the pending sale of The Book Shelf, she contacted Patti Shirkman, the owner of the store.
"Since it was already a pre-existing store and everything was in place, inventory was there, I talked with her and it seemed like it would be doable for us to take it over, so we went ahead with it," Schlademan said of the sale.
The shop had been called The Book Shelf for at least 16 years, Schlademan said.
According to Schlademan, a career acquiring and selling books was a natural progression for a lifelong lover of books.
"I grew up surrounded by books," she said. "My mom is a preschool teacher, and my dad is an avid reader as well. And my grandparents were always giving us books."
According to Schlademan books have always "just been in my blood."
Schlademan has enjoyed working in bookstores, choosing that vocation after college graduation.
"I'm really excited to be carrying on the tradition of the bookstore, much like I did with the Learned Owl," Schlademan said. "This place as well as that place have filled a space in the community, and I think people would be really sad if it wasn't there. So, I'm just happy to keep it going and look forward to meeting the people as well as working with them."
The Thrifty Owl is open Tuesday, Wednesday, and Fridays from 10 a.m. to 6 p.m. and Saturdays from 10 a.m. to 4 a.m.
The 1,000-square foot Thrifty Owl has something for everyone among the shelves which house an estimated 36,000 books.
"Even though it's small, there is a lot to it," Schlademan said.
For additional information visit The Thrifty Owl.com or call 330-468-3736.