Dear Twinsburg and Nordonia Families
I want to let you know of N Zone Sports, a brand-new Youth Sports organization in the Twinsburg/Nordonia area, as I feel our upcoming Spring Soccer League is newsworthy and would be an opportunity to share something positive in the community.
This is an 8 week league. Registration is going on now. You can register online or by calling 440.822.3943.
In short, N Zone is a franchise-model Youth Sports Company with programs across the nation. My twin brother and I recently purchased the Cleveland Territory to bring the first N Zone programs to Ohio. Growing up in the area, we wanted to bring the focus of youth sports back to what we believe sports should be all about – learning life values and skills that develop kids on and off the field, all while having fun. That's why our league play incorporates a different life value such as teamwork, drive, and sportsmanship into each week of play. By highlighting these different values each week, we are able to talk to the kids about these principles and award those that exhibit them.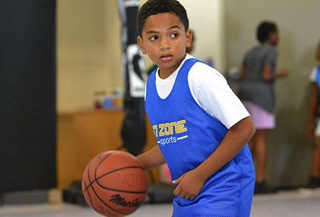 Our passion and goal is to bring a positive, organized, convenient and fun youth sports experience to the communities we've grown up playing sports in by hosting leagues throughout the year open to all surrounding communities. While we plan to offer Flag Football, Soccer, Basketball and Tee Ball, our kickoff league will be this April with soccer. We know that parents are busier than ever so games and practices will be played on the same day at Momentum Church across from Longwood Park in Macedonia on Saturday mornings.
Here is a quote from one the parents out of N Zone's Mulberry, FL programs that I feel really reflects N Zone's mission to emphasize fun and value development first and foremost with competition as a secondary focus.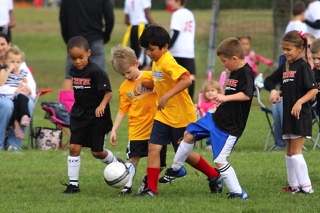 Kristin Benfield: "I want to tell you that I am very impressed with the organization, and the motivating words said before the games. I have had my daughter in other leagues before, and it always seemed to be just about winning, so I am happy with the decision to join n zone."
Being involved with sports since the age of 4, I could not be more excited about the opportunity to offer another option in the community for kids to learn the games and grow through sport.
ERICA PHILLIPS | Owner, League Director
N Zone Sports Cleveland
440.822.3943 | cleveland@nzonesports.com www.nzonecleveland.com |Facebook