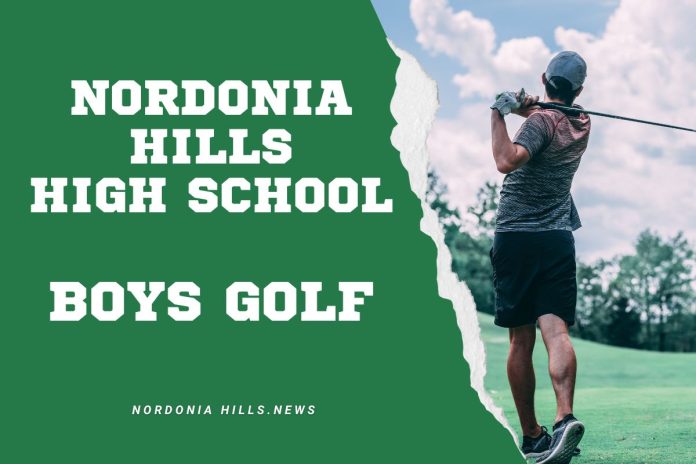 On the second day of the Rough Rider Invitational, the Varsity Golf Boys from Nordonia showed significant improvement. After posting a total of 347 on the first day, they improved their performance on day two with a score of 329. 
Leading the charge were Ryan Mallis and Drew Kitzmiller, both shooting 80, followed closely by Ben Mallis with a score of 81. Caden Cook contributed an 88, and Grant Lucican posted a 101.
When combining the results from the two-day invitational, Ben Mallis emerged as the leader for the Boys Varsity Knights with a total score of 161. Ryan Mallis and Drew Kitzmiller followed closely with total scores of 165 and 168, respectively. Caden Cook's two-day total was 182, while Grant Lucican finished with a total of 198.
The Olmsted Falls High School golfers displayed a remarkable 15-shot improvement on day two of the Rough Rider Invitational, shooting a total of 319. Several players significantly improved their scores from day one, including Dylan Sowers with 76, Jake Platner with 78 (a career low), Peyton Katitus with 80, Cole Odon with 85, and Rowan Seymour with 87.
The Wadsworth Varsity Boys Golf Team secured 16th place at the Kent Roosevelt Rough Rider Invitational.

Brought to you by: