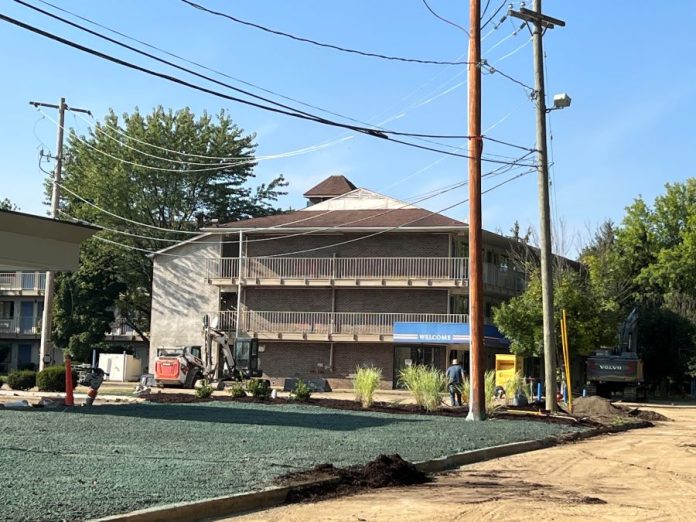 A 121-room hotel that sits on 2.28 acres of East Highland Road may be changing hands soon.
The hotel located at 311 East Highland Road was ordered to auction by Summit County Court of Common Pleas Judge Alison McCarty earlier this year after a foreclosure.
Online bidding began August 30 at 9 a.m. and ran through September 6 at 3 p.m. 
And it is not only the foreclosed property owned by Macedonia Hospitality LLC being auctioned online.
Several lists of items include sports cards autographed by LeBron James, Kobe Bryant, Tim Brady, Tiger Woods, and Ichiro Suzuki. 
Other items include Harley Davidson accessories, a variety of vehicles, toys, tools, and other memorabilia.
An online auction of items will run through September 19 with corresponding lists and dates.
The 32,832-square foot building was constructed in 1990 and renovated in 2004.
The building and property were valued at Sheriff's sale at $1.7 million.
Police responded to the motel several times on a variety of crimes. 
Macedonia officials declined to comment on the sale due to current or pending legal action.
For additional information visit www.georgeromanauctioneers.com or call 330 717-1274.