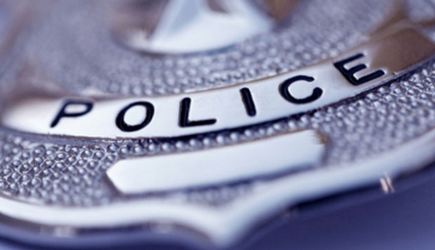 Police reports are samples of blotter items and not intended to be all-inclusive.
MACEDONIA
VANDALISM
The most irritable man in the station stayed thirsty my friends: Police were dispatched to an E. Highland Road gas station shortly after 8 p.m. December 6, after an employee reported a male became angry and kicked one of the glass doors with enough force to break the internal closing mechanism, according to the report. The male attempted to purchase an alcoholic beverage but did not show any identification. The male claimed to be 25 and a regular customer. However, the clerk estimated the male to be between 17 and 20 years old and refused to sell the male alcohol without identification. The male became upset after the clerk's refusal and "forcefully kicked the door open and exited the store into the parking lot," according to the report. The male entered a red Pontiac sedan and drove away. The door was unusable due to the broken lock mechanism and was blocked off by employees. Police obtained a picture of the car using the Flock camera system. The male was described as 5'7″, with dark hair, dark eyes and a mustache. The male weighed between 200 and 250 pounds and was wearing a gray and black flannel shirt. The damage estimate was unknown,
according to the report. Police viewed store security footage and the company will pursue charges against the male when he is found. The investigation is ongoing.
THEFT
Catalytic converter copped: Police were called to an E. Highland Road business December 8, shortly after 8:30 a.m. about a reported theft from a vehicle. An employee told police a truck was parked in front of the business the day before, however when the employee attempted to start the truck December 8, he was told by another employee that two catalytic converters had been removed by an unknown person/persons. A loss estimate was not listed.
GRAND THEFT AUTO
Towed car not returned: A woman told police December 19, that her car, which was towed to a friend's for mechanical work during the summer, had not been returned. The mechanic needed to have the 2008 Chevy Impala moved to another location, according to the report. The woman tried to get updates on the repair during the fall, she said. Calls and texts were not returned. On November 21, a woman claiming to be the mechanic's girlfriend contacted the Impala's owner. She alleged the mechanic had been in jail on a separate charge and that the Impala had been stolen by a former employee. Police contacted the mechanic who confirmed the car along with several others had been stolen by the former employee. The location of the Impala is unknown. Police are investigating.