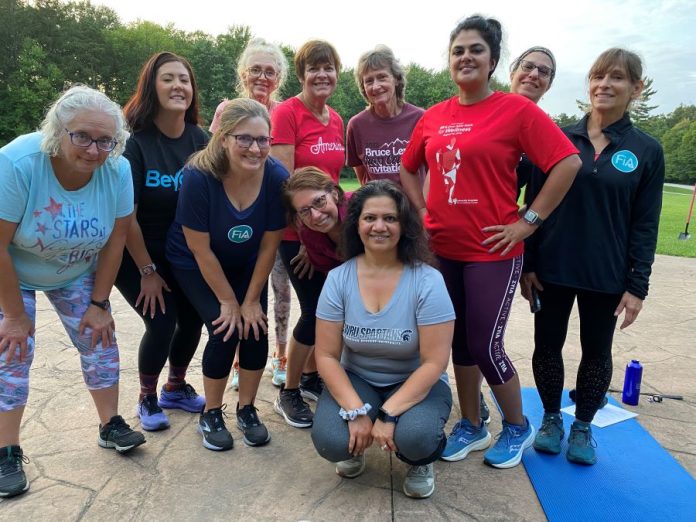 Local female-exclusive exercise chapter FiA Cleveland South is celebrating their second anniversary in October. FiA stands for Females in Action and is a community of women dedicated to making each other stronger in all areas of their lives. The local chapter offers three workouts per week at Sagamore Hills Community Park and in the Brecksville Reservation (Harriet Keeler Pavilion).   The 45-to-60-minute workouts are always free, females only, peer led, and always outside.
The local region launched in October of 2021 with 40 members and became part of the official FiA Nation. Currently there are more than 70 chapters nationwide and thousands of women participating every week. FiA Cleveland South will be celebrating the two-year anniversary with a special workout planned for October 8th at Sagamore Hills Community Park; all women are invited to attend.
Besides the workouts, the chapter also organizes social activities, including bike rides, game nights, movie nights and other fun activities.  There is also a philanthropic arm of the organization, which has organized food drives during the holidays, provided school supplies donations, taken part in blood drives and supported other worthwhile causes. In August, several members volunteered for the Brecksville – Broadview Heights Trike and Bike to benefit pediatric cancer research at the Cleveland Clinic. The event raised $42,800.
All women are welcome to participate.  For further information, contact: Fiaclevelandsouth@gmail.com