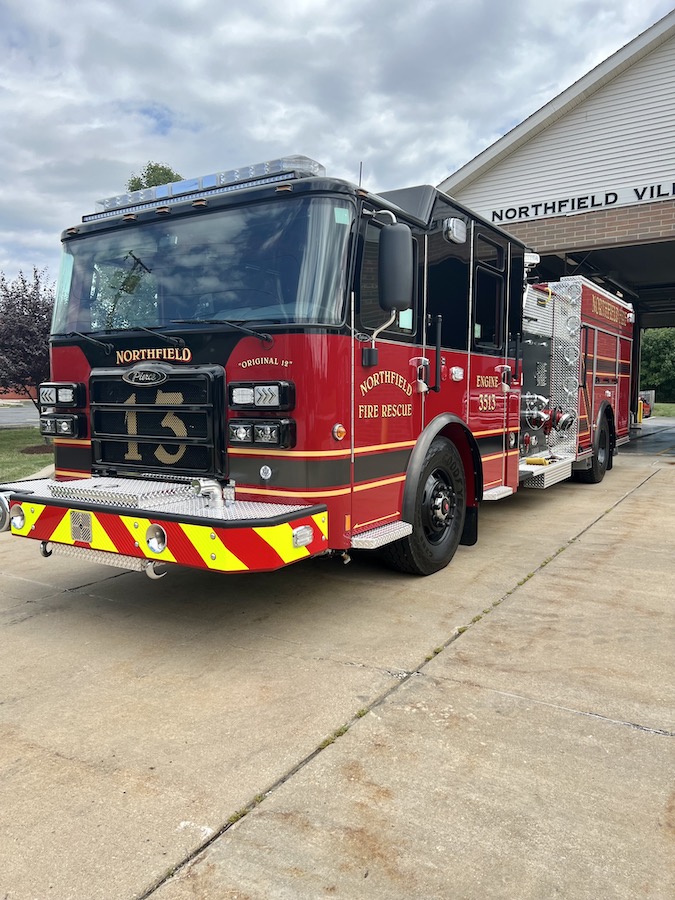 The Northfield Village Fire Department recently received good news which will be good for businesses and residents.
The village earned a "2" as its final ISO rating. Fire Departments are evaluated on fire suppression and other factors, with lower numbers being higher ratings.
The Insurance Services Office, Inc., located in Mt. Laurel, New Jersey is an independent company that provides information on risk to insurance companies, communities, fire departments, and insurance regulators, according to the company.
ISO collects and evaluates information from communities on structure fire suppression capabilities. The data is analyzed, and each community is assigned a Public Protection Classification.
The evaluation was completed in April. The Northfield Village Fire Department was last evaluated in 2018. The department also earned a "2" rating.
According to the report NVFD scored in the top 2,117 out of 39,850 departments nationwide.
The department's base ISO score improved from 46.28 in 2018 to 89.40 in 2023.
"This ranks us in the top 5 percent of fire departments in the country," Northfield Village Fire Chief Jason Buss wrote in a press release to officials. "The rating may lead to decreases in insurance premiums that all village residents and business owners pay."
The new rating will take effect on October 1st, according to Buss.
Buss credited the rating in part to support from Mayor Jennifer Domzalski and Council.
"Daily staffing was increased to three firefighters 24/7 in 2013," according to Buss. "Additionally, a part-time fire chief working 20 hours a week and a fire prevention officer working 12 hours a week were also added."
"I would like to thank our firefighters and fire officers on their dedicated service to the public," Buss wrote. "It is them that faithfully and professionally serve, and this improvement in classification shows the fruits of their hard work and expertise. We truly have a world class fire department in Northfield Village."